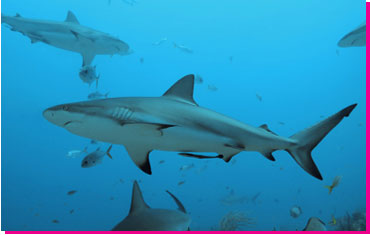 One player is chosen to be the "Shark", all other players are the "Fish"
The "Shark" is at one end of the playing field with their back turned, and the fish are at the other end
The Shark says "Fish! Fish! ______in my ocean" (Give a command)

Swim
Walk
Run
Jump
Hop...etc.

When the "Shark" feels there are "Fish" close to them they can yell "Shark Attack" and turn around.
When they turn around they chase the "Fish" that are close the them and try to tag them before they make it back to the starting line
If a "Fish" is tagged they become another "Shark"...all new "Sharks" join the "Head Shark" and turn their backs
The "Head Shark" continues to give commands...
Play continues until there is only one "Fish" left. That person becomes the "Shark" for the next game.